Get Safe Auto Glass Installation from Best Auto Glass in Sylvania, OH
Mobile Service for Auto Glass Installation
When you replace your windshield, you want to make sure that the best type of glass is used. Best Auto Glass always uses OEM (Original Equipment Manufacturer) replacement glass when doing an auto glass installation. Always ask your glass retailers questions about auto glass installation to make sure they are putting your safety first.
Read here for more information on OEM glass installation and the safety benefits obtained by making sure your auto glass retailer uses this type of glass when your windshield needs to be replaced.  All glass installation should be done with the highest quality of glass (with trusted brands such as PPG auto glass, Pilkington auto glass, and Guardian auto glass) no matter what part of your auto's glass is being replaced. Especially with windshield replacement, no corners can be cut without jeopardizing the safety of the driver and passengers. In case of an accident, a secure windshield can save lives.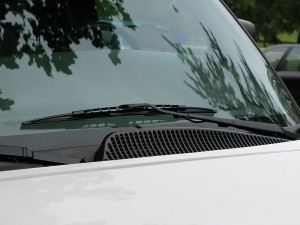 Most auto glass installation locations replace more than just windshields!
At Best Auto Glass we install all types of glass for autos, trucks, vans, and RVs. Among the types of glass we replace are: side-door windows, rear windows, heated windshield, rain sensors, rear-view and side-view mirrors, and door glass window regulators.
When getting an auto glass installation, it is wise to ask if the place you are going is a member of the National Glass Association (NGA) and if they adhere to the standards held by the NGA.
Best Auto Glass is a member of the NGA and strictly follows glass installation safety standards and regulations. Safety is the most important thing in glass installation. Our glass installation technician has over 15 years of successful experience in installing auto glass safely.