Protect Your Windshield Replacement
Since windshield replacement and repair is our best area of service, we would like to share some tips on windshield maintenance that will help you protect your brand new or newly repaired auto glass. As we have said before, our customers are our first priority, and we want to help you care for your
Wiper Blade Maintenance Tips
Experts suggest replacing your wiper blades every six to nine months to ensure your safety. If you change your car oil on the suggested schedule of every 3,000-5,000 miles, it might be a good idea to check your blades to see if they need to be replaced at that time. Most places that change oil will also replace windshield wipers, so both can be done at the same time.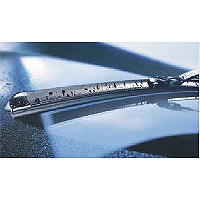 If wipers are not replaced before they wear out, they can damage or even scratch your windshield replacement. Even more importantly, having wipers that are worn out or damaged can put you in danger. Your visibility is one of the most important aspects in driving and anything that obstructs (such as a dirty windshield) your view is a potential safety hazard. This is why we suggest you install new wipers with your new windshield replacement. We install high-quality  Icon wipers by Bosch.
In addition, regularly inspecting your wiper blades to make certain that they are clean and free from ice, snow, leaves, or debris (depending on the season) is crucial to your safety.  A wiper that is covered with ice or snow will not adequately clean your windshield and can even cause your wiper to get stuck and not work properly.
By keeping your windshield wipers in good repair, you can help ensure the long life of your windshield. Of course, for any unforeseen events, Best Auto Glass is here to help with all your windshield replacement and repair needs.