We come to you for Mobile Windshield Replacement
Best Auto Glass offers mobile windshield replacement in many local areas. We offer a 50-mile radius of mobile auto glass service from our Sylvania, Ohio location for your convenience. As our name indicates, we offer the best quality of service and the best value for auto glass repair because we are the best.
Mobile windshield replacement means that we are able to service a large area of customers while they are at home or at work.  You do not need to worry about getting your car to a location when your windshield has been broken, because we will come to you and repair the damages. If you have a busy day, but need to get your windshield fixed or replaced, simply schedule a repair visit with our installation specialist and they will take care of your auto glass needs. Typically, we do same-day appointments. Our large inventory allows us to fix your auto glass in a day, so that you do not need to worry about a long wait.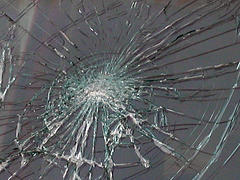 Mobile Windshield Replacement and Repair
Although we do replace windshields when it is necessary, if your auto glass only has a small nick or crack we are able to repair auto glass for only a fraction of the time and cost that it takes to repair an entire windshield. In many cases, if you have comprehensive insurance and decide to repair  your auto glass rather than replacing it, your insurance company might waive your deductible (which would leave you without anything to pay!). Also, for your further convenience, we are approved in all auto insurance networks.
Our mobile windshield repair service is the easiest solution for you when it comes to replacing or repairing your windshield. Where else can you get same-day completion of service for a competitive price at the best value in town?